Hi guys!  Considering my last post on Reverse Dieting was my highest viewed ever, and I may have some new readers,  I hope you all found it helpful/interesting.  Thanks for reading!
This week has been a little rough.  It's the holidays, so naturally there's a lot going on- but I've been dealing with some family issues and trying to study for NASM on top of it.
For a while, I was the kind of person who avoided pain at all cost.  I didn't realize that in order to get to the good stuff, you have to go through the bad first, to really appreciate it.
It took me a long time to let go of that avoidance, and to embrace the pain.  I had been bottling up so much hurt from my childhood, there was no room for anything else.  But I wasn't feeling it. And until I truly let myself feel that pain, was I able to heal.
I read a wonderful article recently, that spoke to me.
It asked 2 questions:
First- What pain do you want?
We have to assume that with life comes pain.  It is natural, and speaking from experience, any attempt to avoid it will ultimately prolong the inevitable.
The trick is to embrace the pain.  Feel it.  Feel everything.  Cry, scream, kick.  And eventually, you can let that fear and pain go, and make room for happiness.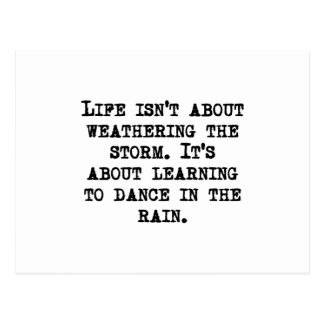 While pain is a reality of life, it is most often not constant.  I think the current generation has become more and more reliant on instant gratification.  Expecting immediate results without appreciation for the hard work it often takes to reach their goals or obtain whatever it is they desire.
"What determines your success is 'What pain do you want to sustain?"
I think the moment you realize you have control over your life, and thus, the pain you choose, wonderful things can happen. Sometimes you can pick your pain, and sometimes you can't- but more often than not, it's up to you. (I had lots of these a-ha moments a few years back that made life a lot easier, and now they just seem like, well, duh.  If I could only time travel.  But then again…)
If you read Wednesday's post, it's pretty obvious the pain of disordered eating is not something I'm willing to entertain ever again.
For me, I would love to have a perfect family.  Currently, the pain it causes to keep that family together is not a pain I choose to sustain.  I have given it my best, and not received that in return. I have a family, though not blood, who does not cause me pain.  And that is okay.
These pains all taught me something.
So what pain have a chosen?
When Eric and I decided to work things out, I was terrified I'd get hurt again, and he had his own doubts.  Once we let go of the fear of pain, we did get through it.  And it was a risk worth taking.  Sometimes the pain is anticipated, and it never happens.  It was a risk I was willing to take.  I had felt the pain before, fully, and survived.  It was completely worth it.  And if it all goes away tomorrow (there's always that risk), it will still have been worth it.
Finally, while I may not be able to see every step in the staircase, I'm willing to work towards a life I create for myself. Including the "pain" of studying for the NASM (among lots of other thing).  Which I should probably get to.  So if I'm a bit absent the next week or so, you know why.
Wish me luck.  Have a great weekend, guys!
XO, C.
What pain do you want to sustain?
Any good weekend plans?